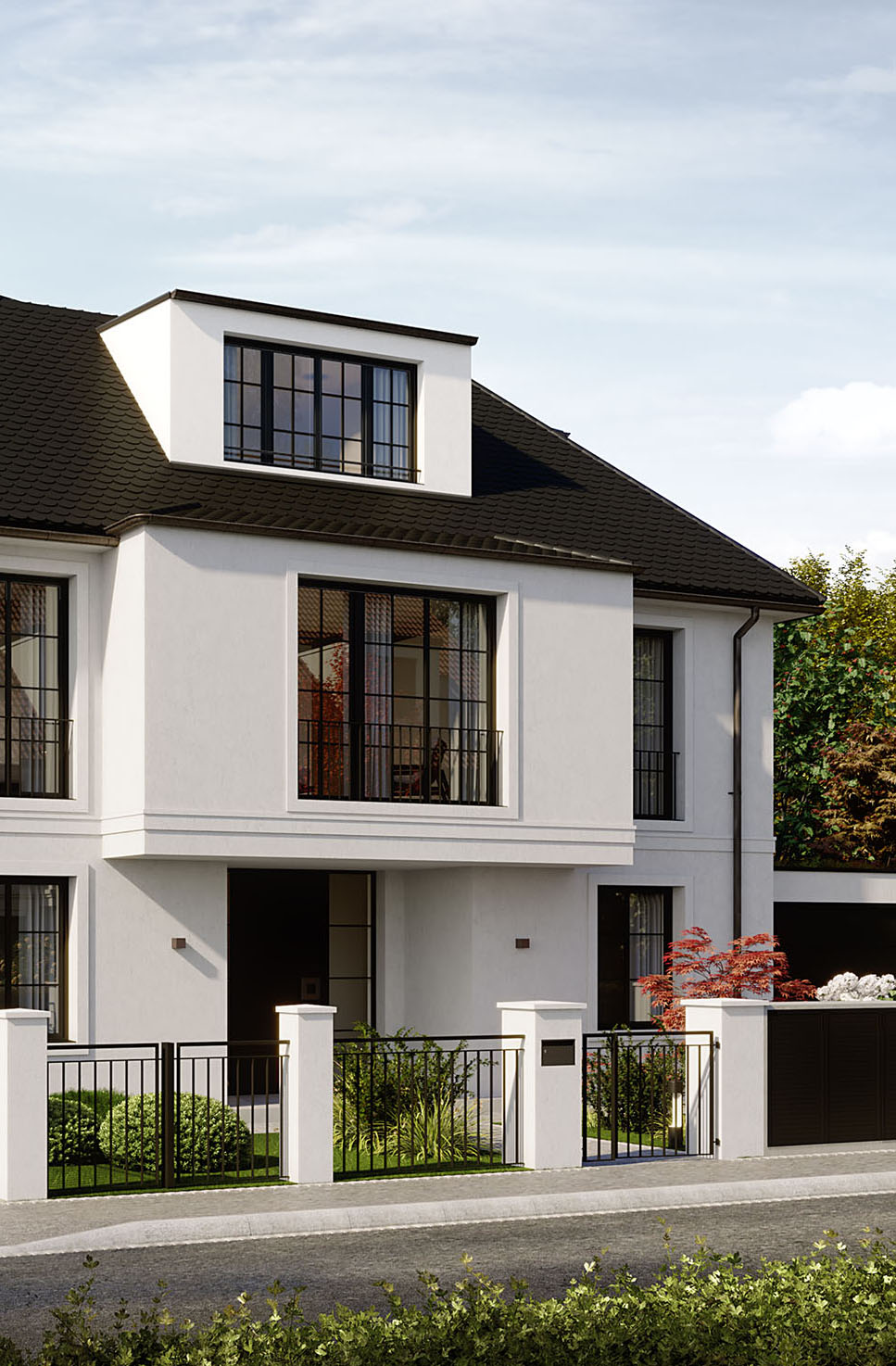 SPACIOUS VILLA
Telramundstraße 11
Munich | Bogenhausen
This stylish villa with idyllic garden is being built in beautiful Bogenhausen. Timeless architecture, clear forms and exclusive furnishings – the ideal combination for living quality that is as stylish as it is comfortable. This villa convinces not only with intelligent planning, but also with lovingly designed details and excellent construction.
Rooms:
7
Living Space:
414 m²
Property size:
535 m²
Completion:
End of 2023
GREEN ENVIRONMENT TO FEEL GOOD
In addition to the originally village-like character of Alt-Bogenhausen, there are residential complexes and terraced houses as well as the residential district of Herzogpark in the district of Bogenhausen. With the nearby Prinz-Eugen-Park, a lively, innovative city district is being created on Cosimastraße, which is criss-crossed by green parks with some old trees. The popular and urban Bogenhausen reveals an ideal mix of city life and nature. You will find numerous shops directly on Cosimastraße - from supermarkets, bakeries and delicatessens to doctors' surgeries and pharmacies, almost everything for your daily needs is offered here. Various restaurants and traditional beer gardens are in the immediate vicinity. When it comes to leisure activities, there are countless options open to you. The nearby green spaces invite you to go for a walk or go jogging. In the Cosima wave pool and the local recreation area at Lake Feringa, you can escape the stress of everyday life. The Seehaus in the English Garden with its popular beer garden can be reached by bike in less than 15 minutes. The transport connection is also ideal. The S8 takes you to the airport in around 30 minutes, and you can get to Munich city center by bus and subway in a good 24 minutes.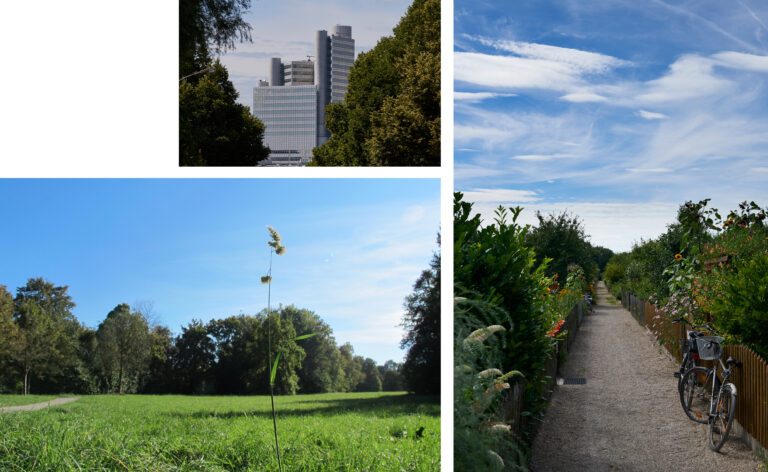 Rooms

Ro.

Living Space

Living sp.

Garden area
Price

Floor Plan

Villa

Villa

7
414 m²
247 m²
sold