Domino Bau- und Handels GmbH is a family-run property developer with over 30 years of market experience. Over the decades we have specialized in high-quality residential properties for people who value quality, aesthetics and a solid working method. Our ambition is to build houses with character that we would all live in ourselves. The aim is to give our customers enough freedom to realize their individual wishes together with us. This makes every DOMINO house unique.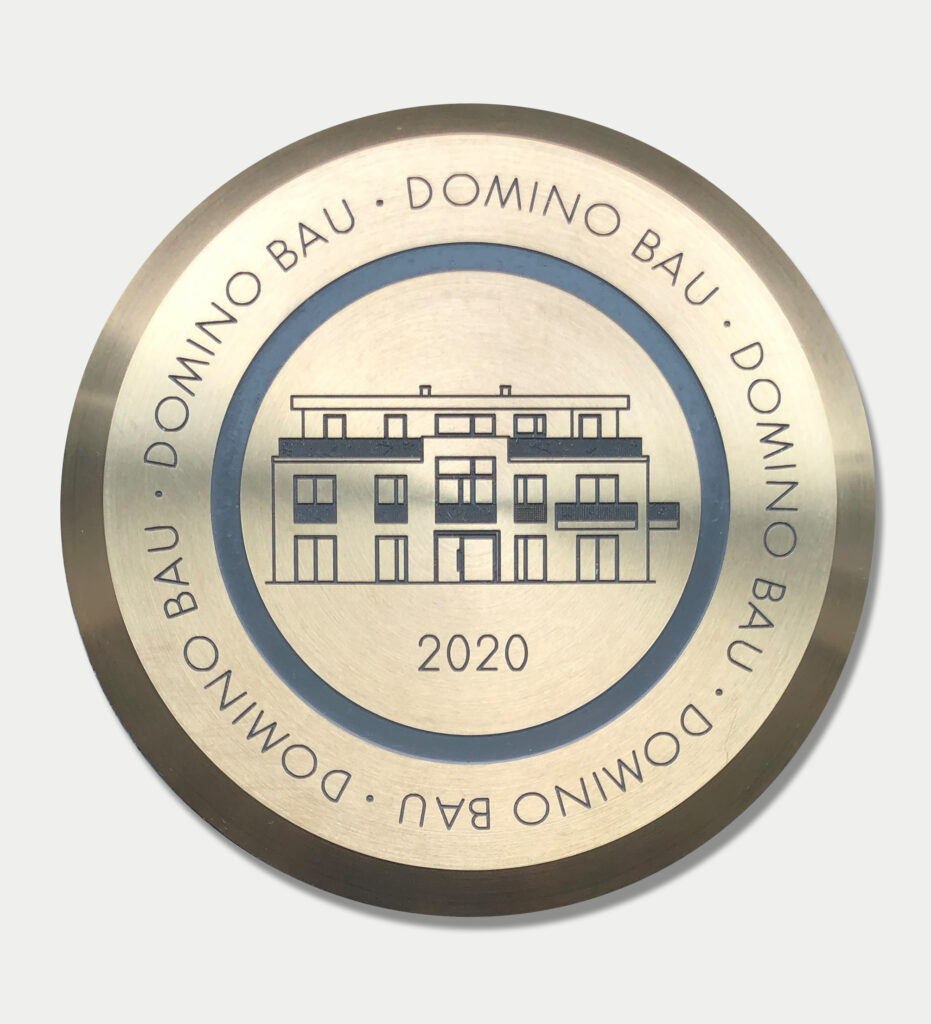 WE COVER THE ENTIRE CYCLE OF A REAL ESTATE PROJECT:
Starting with the purchase of the land, planning and obtaining the right to build, through to turnkey construction, we offer our customers a complete package from a single source for a worry-free property purchase. Because we stand by the construction quality of our products – also in the long term – all DOMINO houses receive an individually manufactured brass plaque documenting the year of construction as well as the view of the respective house.
Our Team
MANAGEMENT
Arno Dietzel (studied law and is a lawyer), the founder of the company, and his son Dr. Marian Dietzel (business economist), who joined the company in 2015, form the management. Flat hierarchies and agile structures allow for quick and unbureaucratic decisions. Concerns are always dealt with directly and personally.
"FOR EVERY COMPANY, TRUST IS THE WORKING CAPITAL WITHOUT WHICH NO SUSTAINABLE SUCCESSFUL DEVELOPMENT CAN OCCUR."

Arno Dietzel, Managing Director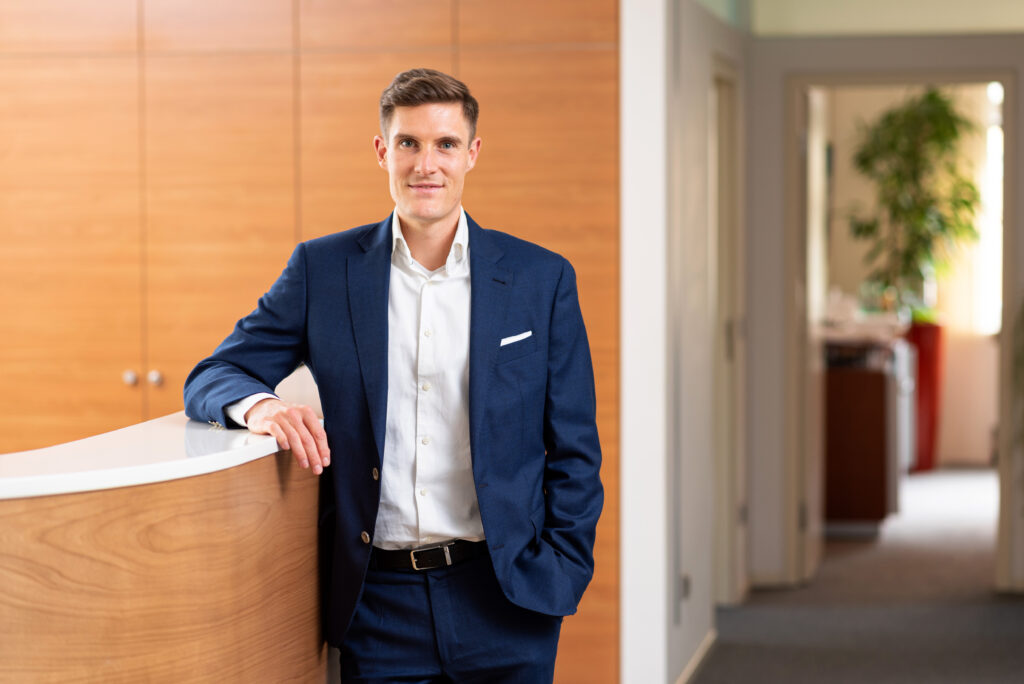 "IF YOU VALUE NOT ONLY LIVING BUT ALSO LIVING WELL, YOU SHOULD CHOOSE A DOMINO HOUSE."

Dr. Marian Dietzel, Prokurist
DISTRIBUTION AND CUSTOMER MANAGEMENT
In the course of buying a property, many questions and wishes arise. Mr. Dietzel Sr. personally takes the time for an initial sales and advisory meeting. If there are any further questions of a technical nature during the purchase phase, the respective site manager is consulted. After a successful sale, our sales and customer management team takes care of all matters. You will be accompanied throughout the entire construction process and informed in good time about upcoming decisions, for example regarding facilities.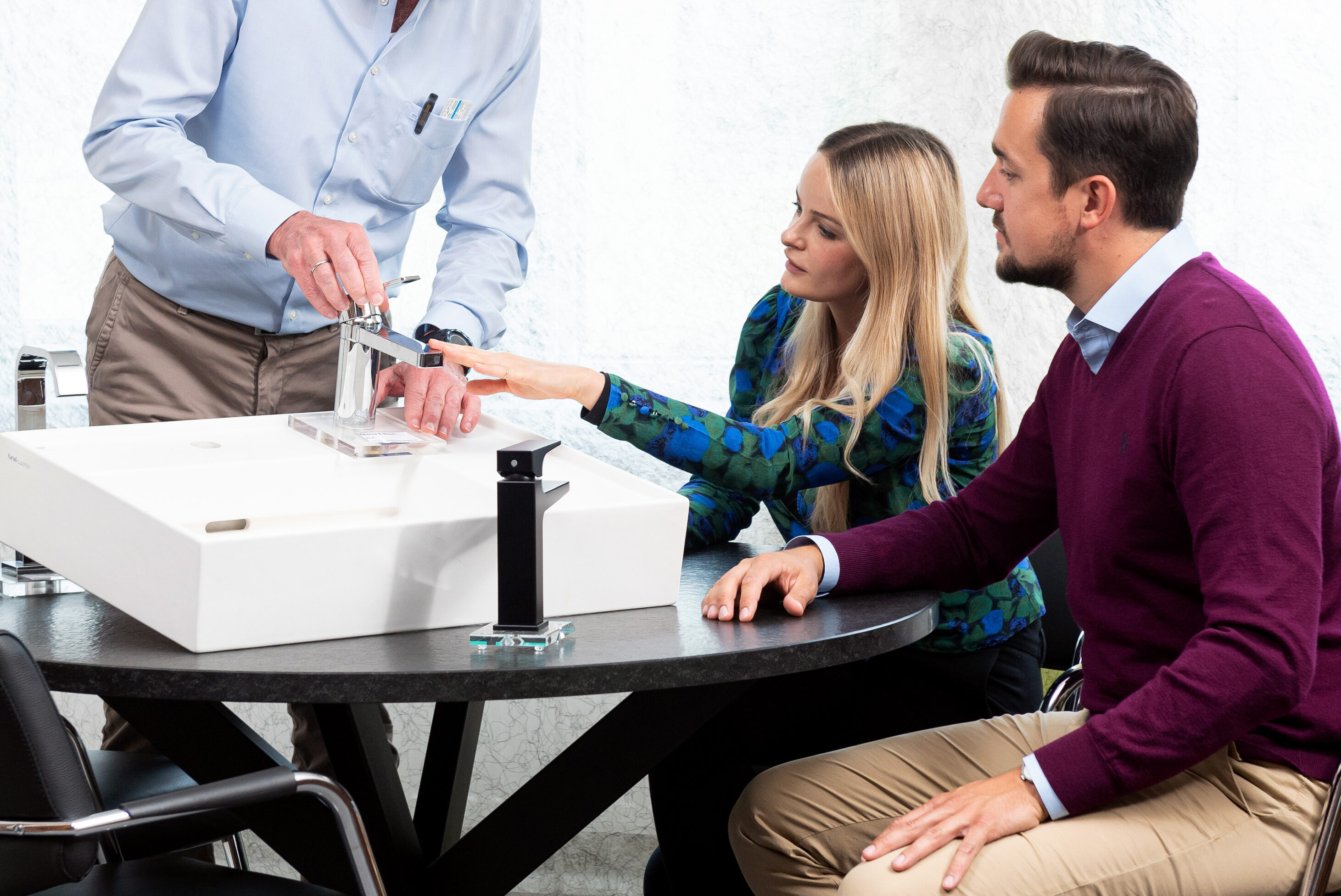 ARCHITECTURE
In order to do justice to the respective characteristics of our projects, we draw on various architects from our established network on a case-by-case basis. Through partnerships that have existed for decades in some cases, we know the different competences and architectural languages of the respective planners and use them optimally for the specific project.
QUALITY ASSURANCE
Despite the many years of experience of our architectural partners, all DOMINO houses also undergo our in-house quality assurance before the plans are approved. For this purpose, all drafts are subjected to more than 30 checkpoints by an interdisciplinary internal team during a joint meeting before the building application is submitted. Possible problem areas or optimization potentials are thus identified at an early stage and taken into account accordingly in the planning.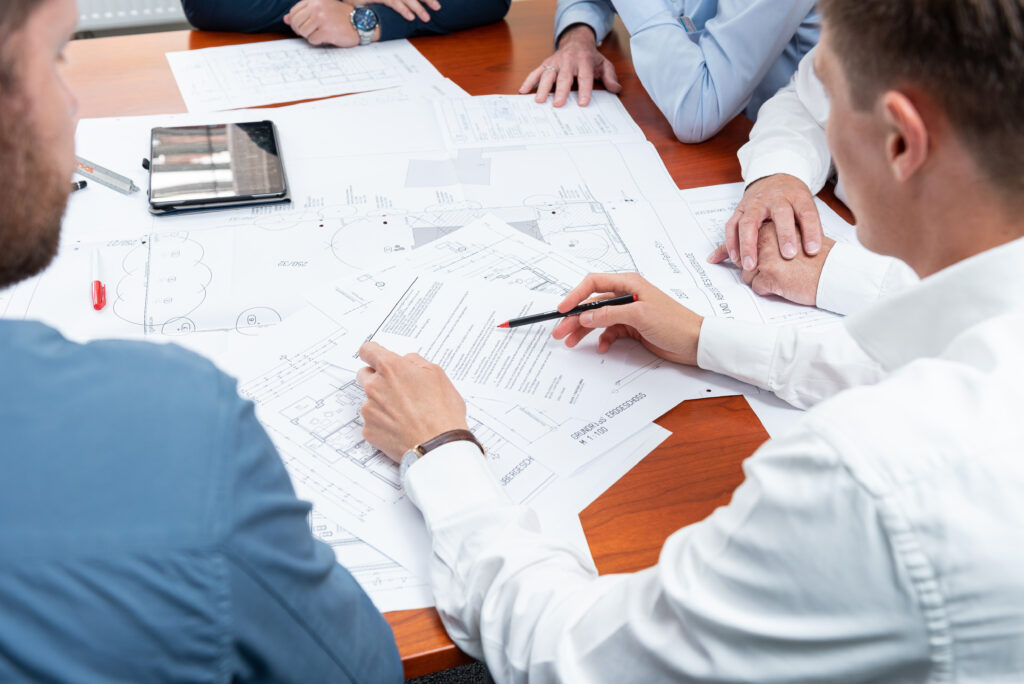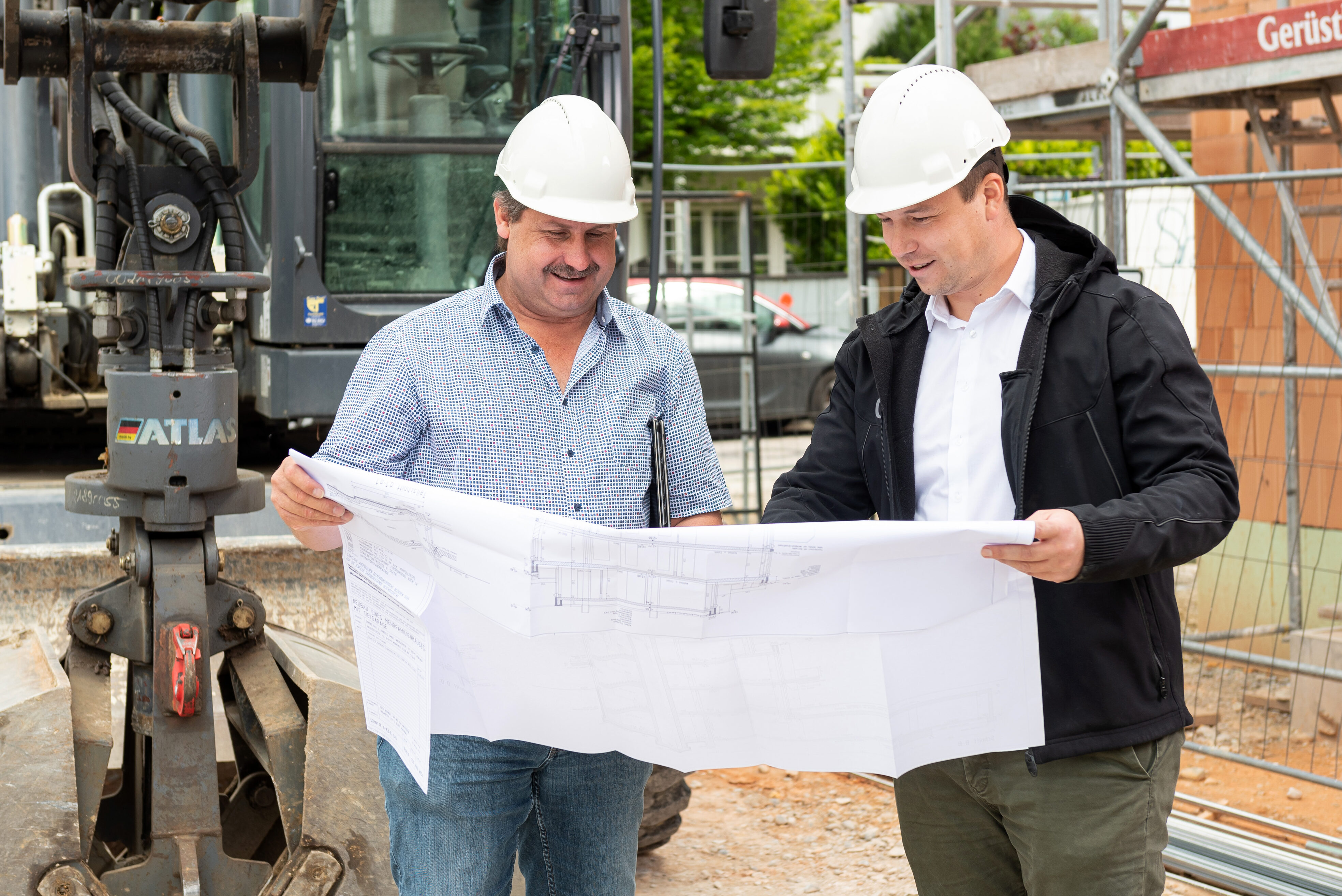 CONSTRUCTION
Our highly qualified construction managers are already involved in the planning phase and the creation of building rights. In this way, the process between planning and construction runs without transitional problems and in a uniform manner. Our construction manager team is also responsible for the smooth and timely implementation and quality assurance on our construction sites. Always on site, they are direct contacts for our clients as well as for all craftsmen involved in the construction process.
MEDIA AND MARKETING
Our media department ensures that our customers receive all the details about our DOMINO houses in the best possible format – long before construction begins. In addition to elaborate visualizations, professionally prepared floor plans and exposés as well as a detailed building description with technical drawings provide a realistic impression of the future DOMINO house.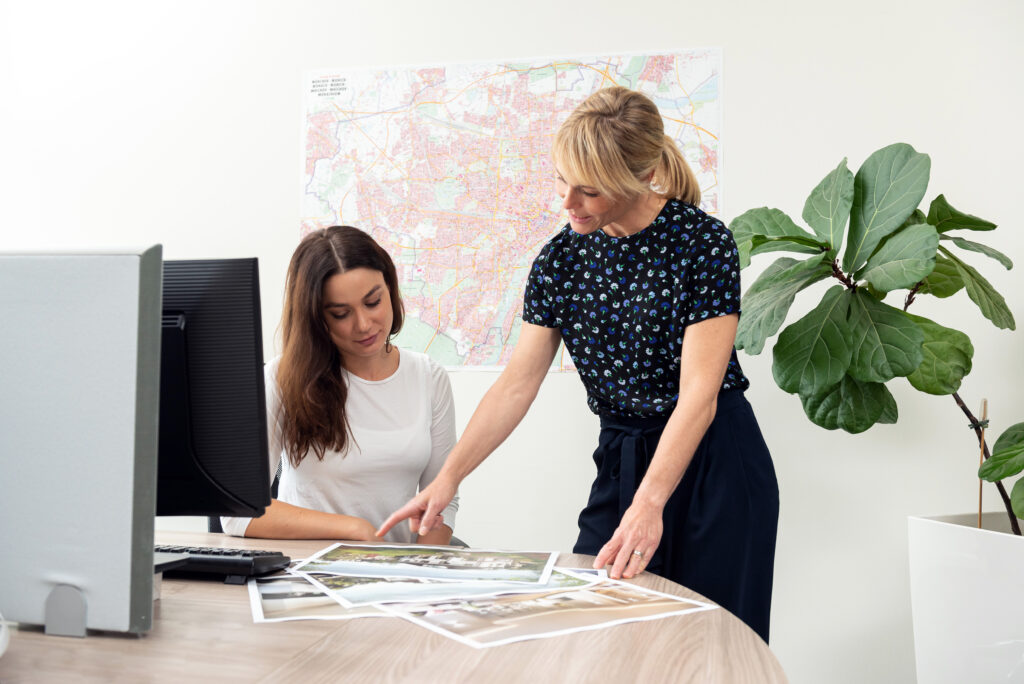 Executive Management
Arno P. Dietzel
Dr. Marian Dietzel
Construction Management
Stefan Bader
Norbert Seger
Philipp Krempel
Dominik Schmeisser
Stefan Ernst
Architecture
Elena Neubauer
Project Management
Petra Kluiber
Office
Andrea Fischer
Distribution
Karina Graf
Property Management
Silvia Dietzel
Marketing Management
Laura Lummer
Marketing & Layout
Sandra Bock
Accounting & Finance
Beate Koschkar
Annabelle Krug

OUR PARTNERS & SUPPLIERS
DOMINO-Bau stands for "Building with aspiration", therefore it is our aspiration to meet your quality requirements in every respect. For many years, we have therefore relied on intensive and trusting cooperation with our renowned, proven craftsmen and reputable suppliers along the entire value chain. Highest product quality and best workmanship are for us the guarantor of valuable results. This also includes the use of expressly high-quality branded products, which are specially tested by us for their value before they are installed. Below you will find a small selection – without claiming to be complete – of the companies whose products we use for our houses, or whose services we rely on.
Our suppliers
Our media partners