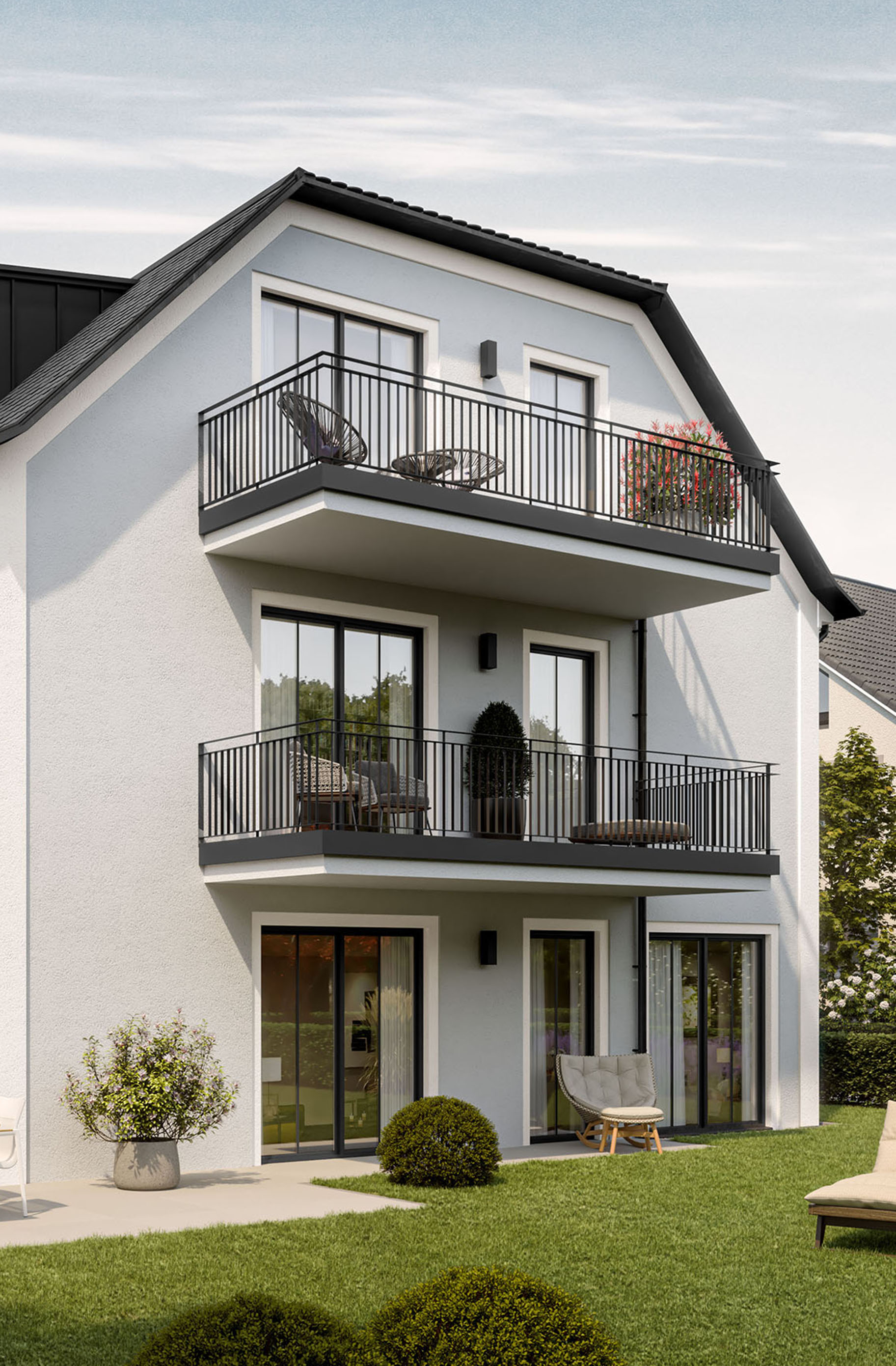 5 ATTRACTIVE CONDOMINIUMS
Thaddäus-Eck-Straße 32,
Munich | Obermenzing
In an idyllic location in Obermenzing, five exquisitely furnished and carefully planned three- to four-room apartments await owners who like to live quietly and with good connections.
Each apartment has an open-plan area for living, cooking and dining.
Generous glass fronts provide fantastic lighting. To extend the living area, hobby rooms with shower and toilet are available in the basement.
Here you have the opportunity to develop freely and pursue your hobby.
Rooms:
3 - 4
Living Space:
107 - 154 m²
Property size:
946 m²
Completion:
Autumn 2023
Between castle and villas
Obermenzing was incorporated into the state capital as an independent district in 1938 and today is one of Munich's preferred residential areas: here, time-honored tradition meets solid prosperity. A multitude of park areas and stately, sometimes majestic trees make you forget the hustle and bustle of traffic, and magnificent streets with elegant single- and two-family houses characterize the cityscape. Leisure sports enthusiasts can meet in the extensive Nymphenburger Schlosspark, which is only a few minutes away from Thaddäus-Eck-Strasse by bike. Of course, those interested in culture will also get their money's worth: regular concerts, readings and other events take place not only in Nymphenburg Palace, but also in the ballroom of Blutenburg Palace. The surrounding area is also characterized by an excellent infrastructure, allowing for quick and easy transfers to the A8 autobahn and the A99 beltway, the central link between the A9 and the airport. For those who prefer public transportation, the S-Bahn (suburban train) takes about 10 minutes from the Obermenzing stop to Munich city center and the main train station.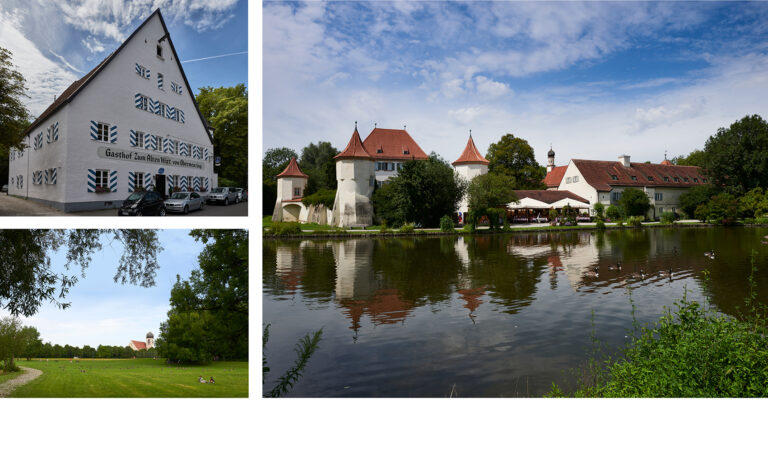 Unit

Floor

Rooms

Ro.

Living Space

Living sp.

Price

Floor Plan

Apart 1 (barrier-free)

Apart 1

Ground floor

Ground floor

3
109 m²
1,490,000 €

Apart 2 (barrier-free)

Apart 2

Ground floor

Ground floor

3
129 m²
1,750,000 €

Apart 3

Apart 3

First floor

1st

3
111 m²
1,490,000 €

Apart 4

Apart 4

First floor

1st

3
107 m²
sold

Apart 5

Apart 5

Top floor

Top floor

4
154 m²
2,250,000 €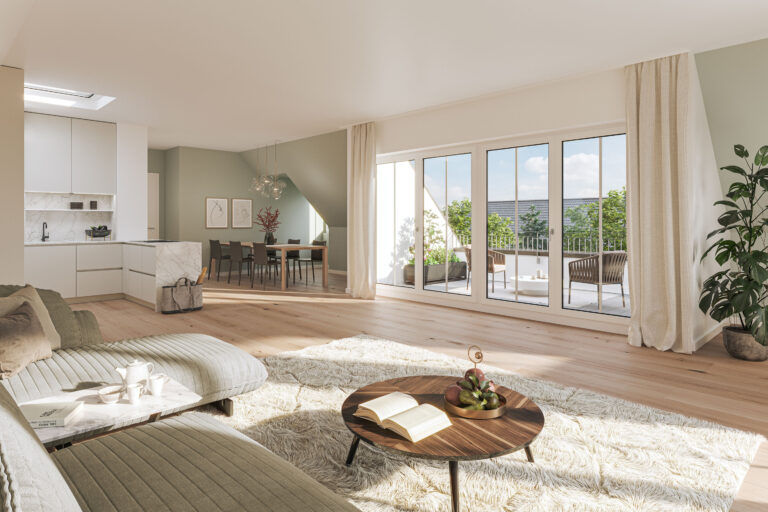 Furnishing details
Premium wide-plank oak floorboards by mafi, brushed and white oiled, including skirting boards
Carpenter-made, butt-hinged wooden doors with a cassette (on request also with smooth white lacquer surface), matching rosette lever handle set of the manufacturer Hoppe, model Amsterdam
Large-surface, square switches and socket outlets made by Gira or Busch-Jaeger (or equivalent) in the color white
USB sockets in the kitchen, master bedroom and children's rooms, for direct charging of smartphones or tablets
Networking all living rooms with homeway system (for TV, radio, telephone and data)
Electric shutters with timer
Limescale protection system for drinking water installation
Fully landscaped outdoor areas
Parcel box with mechanical lock for receiving parcels
Garages with power connection for electric car charging station
Heat pump as energy concept without natural gas
Ausstattungsdetails
Premium wide-plank oak floorboards, brushed and white oiled
Carpenter-made wooden doors, matching rosette lever handle set of the manufacturer Hoppe, model Amsterdam
Large-surface, square switches and socket outlets made by Gira or Busch-Jaeger
USB sockets in the kitchen for direct charging of smartphones or tablets
Networking all living rooms with homeway system (for TV, radio, telephone and data)
Electric shutters with timer
Limescale protection system for drinking water installation
Fully landscaped outdoor areas
Parcel box with mechanical lock for receiving parcels
Garages with power connection for electric car charging station
Heat pump as energy concept without natural gas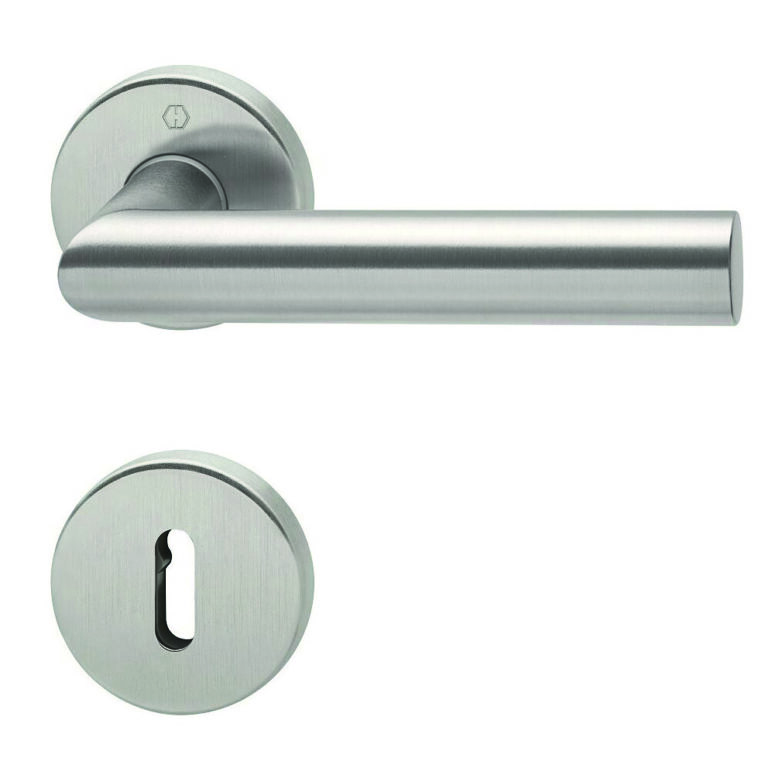 Hoppe Amsterdam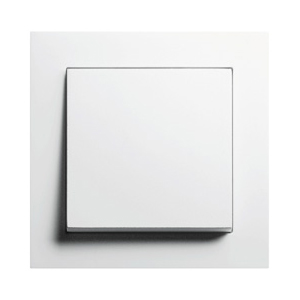 switch system Gira E2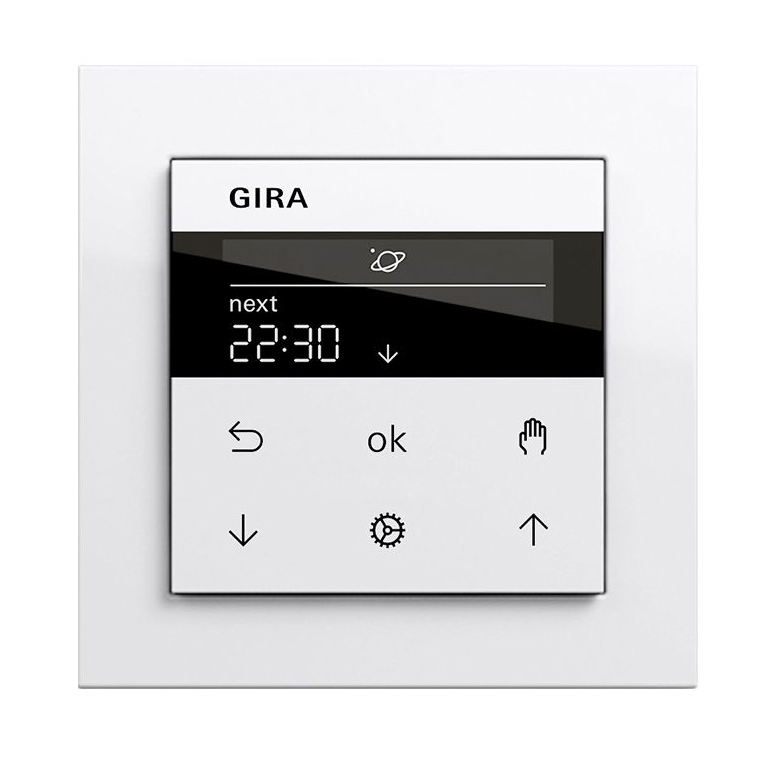 electronic timer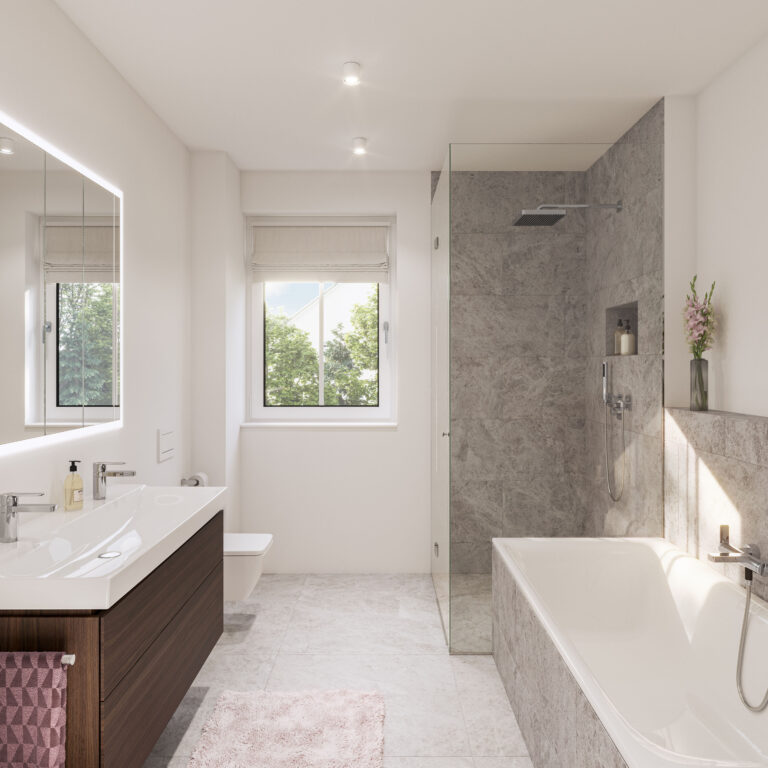 bathrooms
tasteful, large-format porcelain stoneware
floor-level shower with real glass partitions
bathroom fittings by villeroy & Boch Just
washbasins and toilets by Geberit Xeno²
built-in bathtub Kaldewei Puro Ambiente
electric towel radiator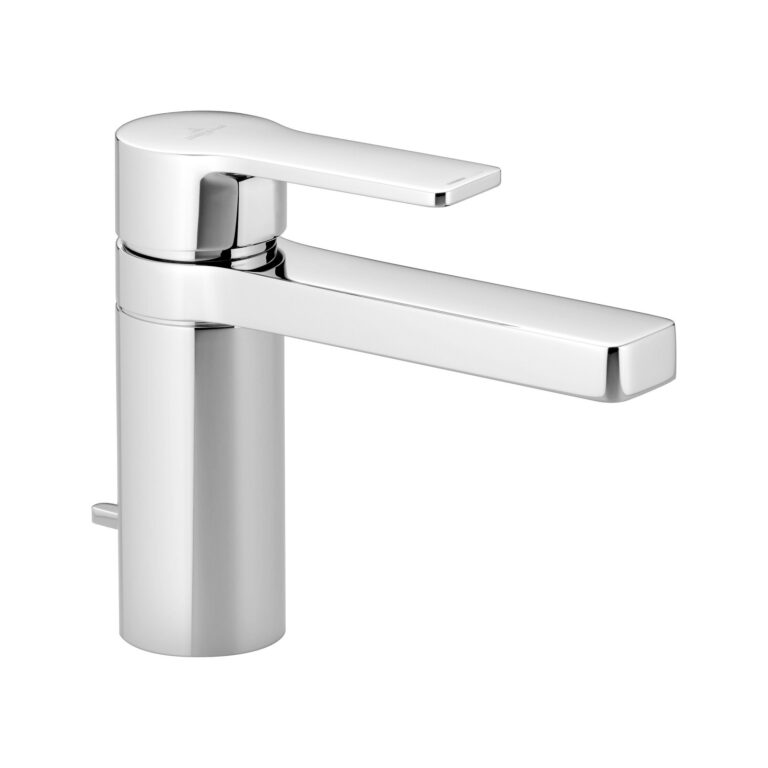 Armature Villeroy & Boch Just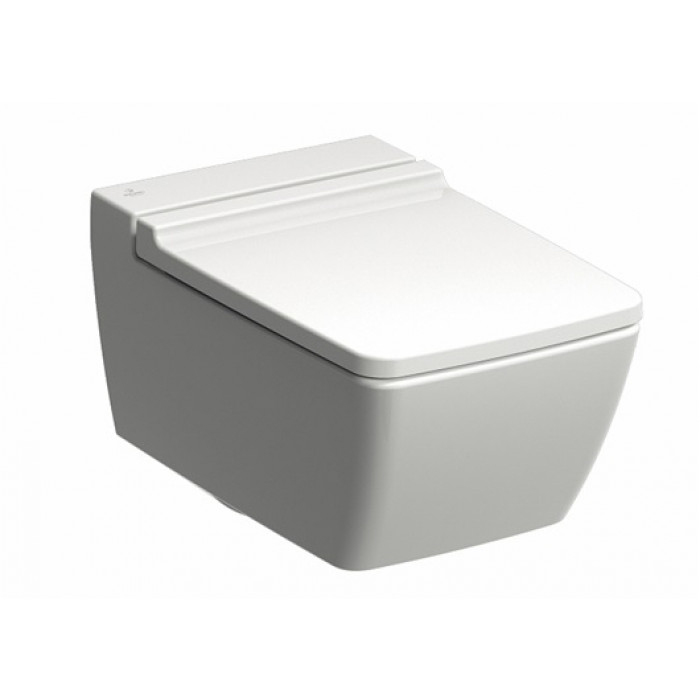 Geberit Xeno² WC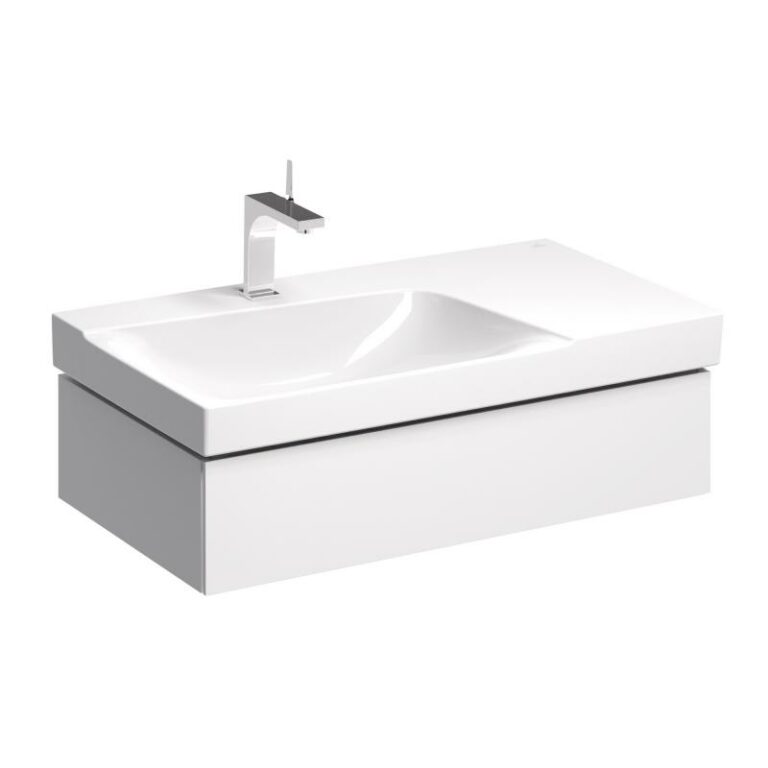 Ceramic series Geberit Xeno²